If you are prone to gallbladder problems, foods high in saturated fat like French fries, fried chicken and even potato chips may trigger pain in the stomach and perhaps even severe abdominal pain. Don't go to the emergency room because of a bad choice of meals. Learn how things like french fries and potato chips can harm your system if you don't have a gallbladder.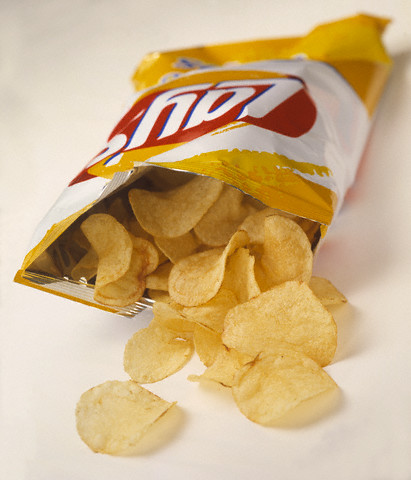 After having your gallbladder removed, it is best to stay away from french fries and potato chips. These foods will put a lot of stress on your digestive system because they need a great deal of bile in order to be digested. French fries and potato chips are often cooked in a lot of oil to make them crisp. This means that they are made with lots of fat. Fats are the biggest culprits in irritating the stomach because they stay in the area longer than carbohydrates and proteins. The longer they stay in the stomach, the more gastric acids that need to be secreted in order to digest them. When more gastric acids are secreted, the higher burden is placed on the gastric mucosa. There will also be more gastric irritation because of the high load of hydrochloric acid building up in the stomach.
Aside from the irritation in the stomach, french fries and potato chips may also precipitate abdominal cramps. When the gallbladder is removed, that means there will be no bile that will be secreted in enough time to take these fatty foods to the small intestines. Since there will be no gallbladder to store bile, the intestines will go into spasms to stimulate the gallbladder to secrete bile (but in this case, the organ is already removed, leading to more intestinal spasms). Abdominal spasms are one of the most debilitating effects of french fries and potato chips in people with their gallbladder removed because they can yield severe abdominal pains.
When fatty foods such as french fries and potato chips are not digested very well because of the absence of bile, they may cause fatty diarrhea that can precipitate dehydration and electrolyte imbalances. Aside from these, it can trigger irritable bowel syndrome because of the high fat content that has not been digested very well.
Furthermore, french fries and potato chips also contain a lot of preservatives and salt that will just increase the injury to your digestive tract as preservatives contain harmful toxins for the digestive mucosa.
These snacks are unarguably one of the favorite food items in groceries and fast foods, but they may not be the right foods for you if you have had your gallbladder removed or you have other digestive problems.
Written by Charmaine Peras (guest blogger)

Incoming search terms: